The

Windmill Restaurant

Presents
Tommy Mac
5K Race Run and "Jay Walk"
New - 1 Mile Scenic Stroll (Untimed)
Free Kids Fun Runs

SATURDAY SEPTEMBER 29, 2018- 10:00AM
Hosted By Connecticut Firefighters Charitable Foundation
To Benefit:
Proceeds are dedicatred to the Connecticut Firefighters Charitable Foundation's Programs of interest,
It includes support of the CFCF Scholarship Fun which supports the children of firefighters who have passed.
A portion of the proceeds will be donated to a scholarship fund for Caitlyn Carrafiello.

Starting from the Stratford Fire Department Company Three @ 20 Prospect Drive, Stratford,CT
------------------------------------------------

To Support the Carrafielo family please click on the link below.

----------------------------------------------
Participants Receive
*commemorative shirt (registration by 9/15 to guarantee size, then as available)
*Complete barbecue sposored by the Windmill Restaurant
(hot dogs, hamburger, pizza, fruit & more - Beer offered to those 21 & Over Bring ID!)
Our sincere thanks to our lead sponsors:
Stratford Professional Firefighters, Local 998, I.A.F.F - Merit Insurance- Breezy Point Garage, Stratford
Frank's Plumbing & remodeling, Stratford - Huntington Home Inspection LLC, Shelton
CRUNCH Fitness will supply water bottles & one week free memberships.

Thanks to BIC of Shelton for our give away samples
---
Race Awards
First Overall Male & Female Winners
Top Three Male and Female Runners in in these new Divisions
9 & Under; 10-13; 14-18; 19-29; 30-39; 40-49; 50-59; 60-69; 70+
Top Firefighter Team (3 per team)
Saturday, September 29th - 10:00AM
PLEASE NOTE NEW DATE AND START TIME!
Stratford Fire Department Company Three
20 Prospect Drive, Stratford, CT
Limited to 500 Entrants!
Do not wait - Race day entry may not be available.

Friday September 28 (3pm - 6pm) at the Windmill Restaurant
Pre-reg pickup, late registration, happy hour specials!
400 Hollister Street, Stratford, CT.

---
EVENT SCHEDULE
FRIDAY SEPTEMBER 28 (3pm - 6pm)
Pre Race bib/shirt pickup (Late Registration is available) at Windmill Restraurant (Our title sponsor) - Happy Hour Specials during this time - 400 Hollister Street, Stratford, CT.

SATURDAY SEPTEMBER 29
8:ooam - Late Registration & Pickup
9:35am - FREE Kids Fun Runs on the grass field at the firehouse
10:00am - Start 5K Timed Events and 1 Mile Untimed Walk

Start and Finish Location: Stratford Fire Department Company Three, 20 Prospect Drive, Stratford, CT
Race Founder, Sponsor Opportunities & Information: Steve Lupinacci - sjlup@aol.com
Race Director:Marty Schaivone - msrunningproductions@yahoo.com
2018 MSRP Race Schedule available at http://www.hitekracing.com/msrunning
MSRP also directs Vicki Soto Run, Stratford Turkey Day Trot, The Great Pumpkin Classic & 35 other CT races.
Timing By: Startline Race Services
5K Course: Begins and ends at Fire Station 3. The course travels through the Lordship section of Stratford along the picturesque shoreline of Long Island Sound and through the community. Note that the out and back course may change slightly from past years (for safety reasons) if registration reaches 300 or more.
Parking: At Lordship School parking lot adjacent to Firehouse & streets.
---

REGISTER NOW ON LINE UNTIL SEPTEMBER 26 - 8:00PM!
$27.00 (19 & Over)
$18 for ages 18 & Under!
Shirt sizes available through September 15 and as available after that - with race day shirts limited to 60
$30/$20 in person after 9/26 - Exact Bills or checks only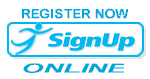 CLICK HERE TO PRINT APPLICATION TO MAIL
---