RUNNING AROUND CONNECTICUT
HI-TEK Racing
Follow us on Twiiter - @hitekracing
---
Top U.S. Runners Coming to Faxon Law New Haven 20K!
New Haven, CT: The 2018 Faxon Law New Haven Road Race, host of the USATF 20K National Championship, boasts a number of the country's top runners. The event takes place on Labor Day, September 3 on the New Haven Green. Some of America's top distance runners will compete for a prize purse of nearly $40,000.   New Haven has hosted the USATF 20K National Championship since 1992.
Past Faxon Law New Haven 20K Champions Janet Cherobon-Bawcom, Meghan Peyton and Aliphine Tuliamuk head a stellar women's race field. Georgia's Cherobon-Bawcom won the 2011 race and finished 12th in the 10,000 meters at the 2012 Olympics.  New Mexico's Tuliamuk, the 2016 20K Champion, will also be competing for the top spot. She now holds nine national road race titles.
Peyton (Tualatin, OR) was the 20K winner in 2013. She has competed at the 2012 and 2016 USA Olympic Team Trials and has been a member of four USA National Teams.   Another notable athlete competing on Labor Day is California's Sara Hall. Hall is a 2017 USATF Marathon Champ and placed third at last year's New Haven 20K.
Currently, Colorado's Leonard Korir is the men's favorite.  He won the 2016 race and lost in a lean to Galen Rupp in last year's race.  Korir competed in Rio Olympics in the 10,000.   Korir will challenged by Colorado's Elkanah Kibet.  Kibet boasts a 2:11 marathon best.  North Carolina's Christo Landry should also challenge for the top spot. He finished 4th in last year's Faxon Law New Haven 20K and 3rd in the 2016 race.  Hartford's Donn Cabral will be competing in New Haven for the first time. Cabral competed in the last two Olympics in the steeplechase placing 8th both times.
The Ryan Shay Memorial Award will be presented to the top male and female 20K finishers. Ryan Shay, 2004 New Haven 20K Champion, passed away while running the 2008 Olympic Marathon Trials in New York City. The award is in recognition of Ryan's commitment and dedication to the sport, as well as his longtime support of the New Haven Road Race. In addition to his first place finish, Ryan competed in the event from 2004-2007.
To learn more about the Faxon Law New Haven Road Race, visit www.newhavenroadrace.org. The New Haven Road Race would not be possible without the support of our major sponsors Faxon Law Group, Patagonia of New Haven, Denali, Anthem Blue Cross & Blue Shield, Town Fair Tire, Connecticut Orthopaedic Specialists and McDermott Lexus.  Early registration is encouraged; event is limited to 7,000 entrants!
---
NYC MARATHON BUS TRIP
Travel in comfort. Pickup in Fairfield or Darien.
---
How to train for a race and still have a life?
Often runners feel overwhelmed when they are training for a race, and their dedication and schedule can have a negative impact on their daily lives, their family, work or school. There are ways to find the perfect balance between preparing properly for a race, and at the same time lead a normal life and perform your other daily chores, attend events, travel and others.
Here are some tips on finding that balance and not impacting your normal life when you are training for your next race:

Set your priorities. Make a plan before you start training for a race, and determine what kinds of sacrifices you are willing to make, and which activities and people you cannot afford to miss out on because of your training program. So, it is important to do so, in order to prevent future conflicts and problems due to a conflict in your daily and training schedules.
Develop a schedule. You should sit down and write all the activities you typically do on every work day and weekend. If there are time slots which you are spending on social media or watching TV, maybe these are the times to allot your running and training hours to. Once you have a ready schedule, just make sure you stick to it. Becoming a runner takes time, patience and motivation. You can't just jump and run a marathon. Be patient and stick to your plan.
Follow your schedule consistently. Even if an unexpected event occurs and you are not able to run or work out for as long as you have planned, make sure you still fit some running or exercising in that day. Even a short 20 minute workout is better than doing nothing. Make sure when you are preparing your training schedule, that you plan your bigger workouts and longer runs for the weekend or your other free days
Be creative. You can extend your daily training hours by cycling to work or school instead of driving. You can spend time with your family and still train by going swimming together, or play soccer or basketball with your children. The more active you are, the better prepared you will be for the race.

Make sure your spouse or significant other supports you. Many times, the time invested in training and running can take a toll on a relationship if there is no mutual understanding between the two of you. It is important to get the support necessary from your loved one, so that your training program doesn't affect your relationship in a negative way.
Quality rather than quantity. Make sure your training schedule is focused on higher quality running and training sessions, rather than on the quantity. Increase the quality of your running and training as you go, and this will help you prepare better for the race rather than spending long hours of low paced running or moderate exercising. Focus on speed intervals, resistance training and threshold workouts, and your performance will be better when you get to that start line.
By balancing your training and your normal life activities, you will be able to keep the harmony in your family, stay efficient at work or school, and relieve the stress from the hard work you are putting in during your running and workout sessions.
Written by R.Brown, Runabees.com
---
RUNNING TOWARDS A BETTER YOU
The principals are all the same when it comes to mind and body. Equilibrium, tranquility and comfort being keywords. I know I've had my fair share of living without realising I was not taking good care of myself. I would take care of me eating healthier. Or I would take care of me being even more active in running. Or I would take care of me not doing anything at all (and convincing myself that my brain was benefiting with a "pause" - instead, my mind would run wild and I didn't get any tranquility out of that).
It seems it's easy these days to say — "Yes, I take good care of myself" while focusing on ONE good thing you do for yourself — either concerning your diet, exercise or being lazy for a bit.
And while all of those examples are certainly true and you are doing your best to accommodate your needs the best you can, it is very rare that you gather all the areas that need a bit of TLC - instead we focus on one particular lifestyle choice believing that somehow our WHOLE life will be better. I'm sorry to break it to you but that won't work.
As a runner, I was always one that would go for it if I was feeling down — certainly better than doing nothing about it but that simply isn't enough. You have to create a plan that will meet all kinds of personal needs — mental and physical.
You also have to pay attention to your body and feelings — sometimes you'll need to nurture your inner self, other times you will be slacking and your body will resent it.
It's not a steady ride, not as simple as the running steps. It is full of different focuses in the course of a week, a month or year.
If you have a steady routine of running, I'd tell you to never break it. But just as I was explaining, maybe you will have to break it one day or two (if you're not preparing for a race). Don't ever feel guilty for breaking your running routine if your body is telling you something is wrong or if you run and find yourself miserable. Most of the times, running will actually make you feel a lot better - inside and out — but you have to take into account all the other aspects of your daily routine.
If you find that you're not having enough sleep hours or simply a pause of 30 minutes for reading or other leisure activities, maybe you should cut down the time you run so you can do those things. As soon as you feel the tranquility and equilibrium back, get back to the full schedule of running.
If your mind isn't in the right place, nothing will seem to "work" in your life — perspectives get dark and what made you happier before isn't doing anything for you now. Well, have you thought about rescheduling your daily plans?
There are a lot of options for doing things differently - if your body is telling you something is wrong, find some time to pamper yourself. Indulge a bit and try to find what it is that is making you feel "off". If your diet is lacking in any sort of nutritional values, try to find if you're actually doing it wrong - maybe you should recalculate what YOUR body needs and change things up a bit.
If you don't feel like running outside just use a treadmill. There is no excuse for "bad weather" or "it's really not a nice place to go for a run". Investing in something that will help you accomplish everything you want from running is never a bad decision. You have to have some self-discipline of course but at least you won't be eaten up by the guilt of not running that day.
I believe that all of us have the same guiding principles when it comes to our minds and bodies but these have to be adjusted according to each person.
Some people like to run alone, some people just have to have a running buddy. We're all different but the goals are the same.
Just pay attention and find out what really works for you when not competing — never underestimate any pains or restraining thoughts. Don't push yourself to run harder because previously you've slacked a bit due to not feeling well — find out what is creating that feeling and then adjust to it.
I once had a rotular problem that I discarded for months and months. I was running more than ever because I thought I could beat the pain away and exercise would only be the right thing to continue doing. After half a year running on a damaged knee, I had to stop completely (even walking was a big no-no) for almost a year. Why? I didn't pay attention. I didn't adjust a new system to new needs.
Refrain from having to go through bad times by simply planning and giving the best you got to the person you should know the best — yourself. That is the best and honest advice I will ever give and it certainly changed my life for the better.
Author's Bio:
Jane Grates is based in Copenhagen, Denmark and manages Nicershoes when she is not busy. Aside from preparing for a race, Jane loves to travel to popular running destinations all over the world.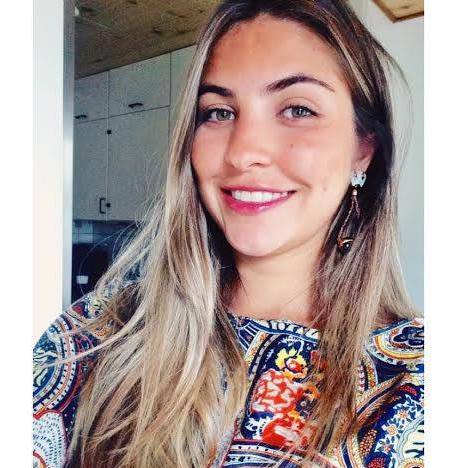 Interact with other Connecticut Runners - Visit the Runners Message Board at HI-TEK Racing
---
Let us know what you think!


We would love to hear from you!