RUNNING AROUND CONNECTICUT
HI-TEK Racing
Follow us on Twiiter - @hitekracing
---
A little over a week until the 13th Annual Faxon Law Greater Danbury Half Marathon & 5K!
Danbury, CT – Nearly 1,000 participants are expected to participate in the Faxon Law Greater Danbury Road Races! The eventtakes place on Sunday, April 2 at the Danbury War Memorial in Rogers Park. The races include a half marathon, 5K and Union Savings Bank Kids Fun Run. This year's race again supports local veterans by raising money for the Danbury War Memorial and Team Red, White and Blue. The scenic half marathon course runs through Danbury, Bethel and Redding. The 5K course and Union Savings Bank Kids Fun Run are run entirely within Danbury.
The 13th annual event includes race perks such as tech tees to the first 700 entrants 5K and ½ marathon entrants and FREE sports massages! All participants are invited to a post-race party offering food, refreshments, live music, awards ceremony and more. Woodbridge Running Co. hosts early packet pick-up on Friday 3/31 and Saturday 4/1. Awards are given to top three finishers in each age category. Cash prizes are awarded to top three male and female finishers in the half marathon! Finisher medals are awarded to those who complete the half marathon. All Union Savings Bank Kids Fun Run finishers receive ribbons. Children from Danbury receive complimentary entry for the Kids Run courtesy of Union Savings Bank!
The Faxon Law Greater Danbury Road Race raises money for the Danbury War Memorial and Team Red, White and Blue. Team Red, White and Blue is a national organization working to transform the way America supports its wounded veterans when they return from active duty. The intention is to create a community of veterans, their families and American citizens who can enjoy social interaction and shared experiences through physical activities and events. To learn more about Team RWB or to join the local Danbury Chapter, visit www.teamrwb.org.
The event is supported by Faxon Law Group, Union Savings Bank, The NewsTimes, Deltron Designs, i95, KICKS 105.5, Chabaso Bakery, Caraluzzi's Markets, American Sports Medicine Association, Woodbridge Running Co., Danbury Porsche Audi Volkswagen, Armando's Restaurant, Codfish Hill Construction, Dunkin Donuts, Dynamic Edge Physiotherapy, Ethan
Allen Hotel, Generation UCAN, Henkell Sparkling Wine, Winters Brothers Waste Systems and Zuse Inc.
---
RUNNING TOWARDS A BETTER YOU
The principals are all the same when it comes to mind and body. Equilibrium, tranquility and comfort being keywords. I know I've had my fair share of living without realising I was not taking good care of myself. I would take care of me eating healthier. Or I would take care of me being even more active in running. Or I would take care of me not doing anything at all (and convincing myself that my brain was benefiting with a "pause" - instead, my mind would run wild and I didn't get any tranquility out of that).
It seems it's easy these days to say — "Yes, I take good care of myself" while focusing on ONE good thing you do for yourself — either concerning your diet, exercise or being lazy for a bit.
And while all of those examples are certainly true and you are doing your best to accommodate your needs the best you can, it is very rare that you gather all the areas that need a bit of TLC - instead we focus on one particular lifestyle choice believing that somehow our WHOLE life will be better. I'm sorry to break it to you but that won't work.
As a runner, I was always one that would go for it if I was feeling down — certainly better than doing nothing about it but that simply isn't enough. You have to create a plan that will meet all kinds of personal needs — mental and physical.
You also have to pay attention to your body and feelings — sometimes you'll need to nurture your inner self, other times you will be slacking and your body will resent it.
It's not a steady ride, not as simple as the running steps. It is full of different focuses in the course of a week, a month or year.
If you have a steady routine of running, I'd tell you to never break it. But just as I was explaining, maybe you will have to break it one day or two (if you're not preparing for a race). Don't ever feel guilty for breaking your running routine if your body is telling you something is wrong or if you run and find yourself miserable. Most of the times, running will actually make you feel a lot better - inside and out — but you have to take into account all the other aspects of your daily routine.
If you find that you're not having enough sleep hours or simply a pause of 30 minutes for reading or other leisure activities, maybe you should cut down the time you run so you can do those things. As soon as you feel the tranquility and equilibrium back, get back to the full schedule of running.
If your mind isn't in the right place, nothing will seem to "work" in your life — perspectives get dark and what made you happier before isn't doing anything for you now. Well, have you thought about rescheduling your daily plans?
There are a lot of options for doing things differently - if your body is telling you something is wrong, find some time to pamper yourself. Indulge a bit and try to find what it is that is making you feel "off". If your diet is lacking in any sort of nutritional values, try to find if you're actually doing it wrong - maybe you should recalculate what YOUR body needs and change things up a bit.
If you don't feel like running outside just use a treadmill. There is no excuse for "bad weather" or "it's really not a nice place to go for a run". Investing in something that will help you accomplish everything you want from running is never a bad decision. You have to have some self-discipline of course but at least you won't be eaten up by the guilt of not running that day.
I believe that all of us have the same guiding principles when it comes to our minds and bodies but these have to be adjusted according to each person.
Some people like to run alone, some people just have to have a running buddy. We're all different but the goals are the same.
Just pay attention and find out what really works for you when not competing — never underestimate any pains or restraining thoughts. Don't push yourself to run harder because previously you've slacked a bit due to not feeling well — find out what is creating that feeling and then adjust to it.
I once had a rotular problem that I discarded for months and months. I was running more than ever because I thought I could beat the pain away and exercise would only be the right thing to continue doing. After half a year running on a damaged knee, I had to stop completely (even walking was a big no-no) for almost a year. Why? I didn't pay attention. I didn't adjust a new system to new needs.
Refrain from having to go through bad times by simply planning and giving the best you got to the person you should know the best — yourself. That is the best and honest advice I will ever give and it certainly changed my life for the better.
Author's Bio:
Jane Grates is based in Copenhagen, Denmark and manages Nicershoes when she is not busy. Aside from preparing for a race, Jane loves to travel to popular running destinations all over the world.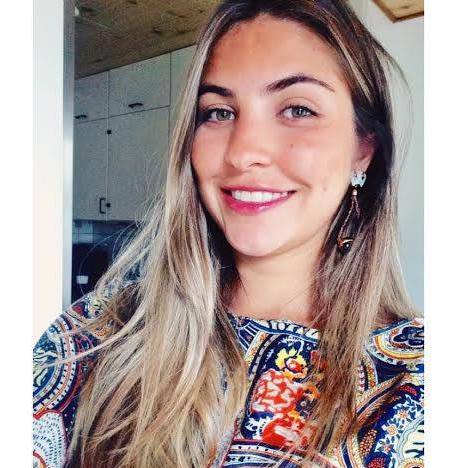 Interact with other Connecticut Runners - Visit the Runners Message Board at HI-TEK Racing
---
Let us know what you think!


We would love to hear from you!