RUNNING AROUND CONNECTICUT
HI-TEK Racing
Follow us on Twiiter - @hitekracing
---
Korir and Hall favored to repeat as National Champs at Faxon Law New Haven 20K!
New Haven, CT: The 2019 Faxon Law New Haven Road Race, host of the USATF 20K National Championship, will have 5,000 runners and will have many of the country's top runners. The event takes place on Labor Day, September 2 on the New Haven Green. Some of America's top distance runners will compete for a prize purse of over $40,000.   New Haven has hosted the USATF 20K National Championship since 1992.  The event also features a ½ marathon, ½ marathon relay, 5K and Kids Run.
Past Faxon Law New Haven 20K Champion Sara Hall and Meghan Peyton head a stellar women's race field. Flagstaff's Hall won last year's race and nearly won this month's Falmouth Road Race.  Peyton (St. Paul) was the 20K winner in 2013. She has competed at the 2012 and 2016 USA Olympic Team Trials and has been a member of four USA National Teams.   Other notable athlete competing on Labor Day are Hannah Everson and Katie Newton. Everson (Colorado Springs) recently finished 6th at the Falmouth Road Race.  Newtown (Belmont, MA) was 4th in last year's Faxon Law New Haven 20K. Minnesota's Kathy Jermann is also expected to finish near the top. 
Colorado's Leonard Korir is the overwhelming men's favorite.  He won last year's Faxon Law New Haven 20K and won the 2016 race.  He recently became the first American man since 1988 to win the Falmouth Road Race.  Korir competed in Rio Olympics in the 10,000.   Korir will likely be challenged by Flagstaff's Scott Fauble and Ahmed Osman. 
Fauble recently set a marathon best of 2:09 in this year's Boston Marathon.  Osman was 4th in last year's Faxon Law New Haven 20K.   This year's 25K National Champion, Boulder's Parker Stinson is also expected to finish in the top 5.  Colin Bennie (Princeton, MA) was in the top 10 in this month's Falmouth Road race and should finish near the top.
The Ryan Shay Memorial Award will be presented to the top male and female 20K finishers. Ryan Shay, 2004 New Haven 20K Champion, passed away while running the 2008 Olympic Marathon Trials in New York City. The award is in recognition of Ryan's commitment and dedication to the sport, as well as his longtime support of the New Haven Road Race. In addition to his first place finish, Ryan competed in the event from 2004-2007. 
To learn more about the Faxon Law New Haven Road Race, visit www.newhavenroadrace.org. The New Haven Road Race would not be possible without the support of our major sponsors Faxon Law Group, AVANGRID, Boscov's, Town Fair Tire, McDermott Lexus, Anthem Blue Cross & Blue Shield, Connecticut Orthopaedic Specialists and the City of New Haven. 
Faxon Law New Haven Road Race Numbers
50,000                  Cups of water served at race.
40,550                  Prize purse awarded to top 20K finishers.
15,000                  Cups of UCAN Electrolyte Hydration Drink served on race courses.
10,000                  Feet expected on the starting line for all events.
10,000                  Turkey Hill Ice Cream servings after the race.
10,000                  Spectators on the New Haven Green.
10,000                  Bars of Yasso Frozen Yogurt served after the race.
9,000                    Money won by first male and female 20K finishers.
8,500                    Race t-shirts.
6,500                    Cups of Harpoon Brewery beer served after the race.
5,000                    Expected participants.
3,800                    Loaves of Chabaso Bread served after the race.
3,000                    Hot dogs served after the race by Park New Haven.
2,300                    Apples served after the race.
2,000                    Munchkins served after the race.
2,000                    Cups of UCAN Carbohydrate Fuel served.
1,850                    Bananas served after the race.
1,500                    GU Energy Gel packs served on the ½ marathon & 20K race courses.
1,200                    Out of state runners.
1,000                    Volunteers working at the race.
750                       Gallons of water served after the race.
450                       Yale University students participating in the races
200                       Minimum weight to compete as a male in the Clydesdale division.
150                       Minimum weight to compete as a female in the Clydesdale division.
95                          Portable toilets on the New Haven Green on raceday
94                          Years of age of oldest male participant (Herman Bershtein).
93                          Years of age of oldest female participant (Betty Holroyd).
52                          Event sponsors.
50                          % female participants (30 years ago was only 30% female).
50                          % male participants.
45                          States participants come from.
42                          Members of the New Haven Road Race Board of Directors.
42                          Years race has been in existence.
41                          Years current VP Jim Staniewicz has served on the Board of Directors.
33                          Organizations annually receiving contributions from the event.
31                          Years John Bysiewicz has served as Race Director.
27                          Years served as 20K National Championship (longest running U.S. National Championship).
21                          Digital clocks on the race courses.
18                          Bands on the race courses.
14                          Years Faxon Law Group (or Stratton Faxon) has been the event's Title Sponsor.
13.1                      Number of miles in the half marathon.
12.4                      Miles in the 20K race course.
12                          Participants over 80 years old.
11                          Water stations on the race courses.
10                          Runners who have competed in every New Haven 20K.
10                          School teams volunteering at event.
7                            Countries participants come from.
4                            Inflatables for children on the New Haven Green.
                       Miles in the 5K race course.
3                            Past Faxon Law New Haven 20K winners competing –Meghan Peyton, Sara Hall and Leonard Korir.
2                      Participants over 90 years old.
2                            Former Olympians running the 20K – Diego Estrada and Leonard Korir.
2                            5K Start Lines.
1                         Band at the New Haven Green.
1                            Years Mike Dolan has been the Race President.
½                           Mile in the Kids Fun Run.
0                      Cost for New Haven children to enter the Town Fair Tire Kids Fun Run.
0                      Cost for children's amusements, face painting and clowns in Boscov's Kids Zone.
---
"One of the most comprehensive and trusted resources for marathoners."
—Runner's World

"The third edition of Advanced Marathoning offers the latest information for optimizing performance. If you are preparing for a marathon, this is the book for you!"
—Meb Keflezighi, Olympic Silver Medalist and Boston and New York City Marathon Champion
About the book
With easy-to-understand day-by-day training schedules for 18- and 12-week preparation—for weekly distances of 55, 55 to 70, 70 to 85, and 85-plus miles—Advanced Marathoning is simply the most comprehensive and efficient approach to competitive marathoning. It shows you how to complement your running workouts with strength, core, and flexibility exercises; implement cutting-edge nutrition and hydration strategies and recovery techniques; and taper properly to reach peak performance. A new chapter for older runners emphasizes training, nutrition, recovery, and supplementary training. The addition of a race-prediction chart helps you tailor your training to your race goals.
About the authors
Pete Pfitzinger was the top American finisher in the 1984 and 1988 Olympic marathons. With a personal best of 2:11:43, he is a two-time winner of the San Francisco Marathon and placed third in the 1987 New York City Marathon. He was ranked the top American marathoner in 1984 by Track & Field News, and he is a member of the Road Runners Club of America's Hall of Fame. Pfitzinger has over 30 years of experience coaching marathon runners to achieve their goals. He is also the coauthor of Faster Road Racing.

Scott Douglas is a contributing writer for Runner's World and the author or coauthor of several other books, including Meb for Mortals and Running Is My Therapy. Douglas lives in South Portland, Maine.
---
How to train for a race and still have a life?
Often runners feel overwhelmed when they are training for a race, and their dedication and schedule can have a negative impact on their daily lives, their family, work or school. There are ways to find the perfect balance between preparing properly for a race, and at the same time lead a normal life and perform your other daily chores, attend events, travel and others.
Here are some tips on finding that balance and not impacting your normal life when you are training for your next race:

Set your priorities. Make a plan before you start training for a race, and determine what kinds of sacrifices you are willing to make, and which activities and people you cannot afford to miss out on because of your training program. So, it is important to do so, in order to prevent future conflicts and problems due to a conflict in your daily and training schedules.
Develop a schedule. You should sit down and write all the activities you typically do on every work day and weekend. If there are time slots which you are spending on social media or watching TV, maybe these are the times to allot your running and training hours to. Once you have a ready schedule, just make sure you stick to it. Becoming a runner takes time, patience and motivation. You can't just jump and run a marathon. Be patient and stick to your plan.
Follow your schedule consistently. Even if an unexpected event occurs and you are not able to run or work out for as long as you have planned, make sure you still fit some running or exercising in that day. Even a short 20 minute workout is better than doing nothing. Make sure when you are preparing your training schedule, that you plan your bigger workouts and longer runs for the weekend or your other free days
Be creative. You can extend your daily training hours by cycling to work or school instead of driving. You can spend time with your family and still train by going swimming together, or play soccer or basketball with your children. The more active you are, the better prepared you will be for the race.

Make sure your spouse or significant other supports you. Many times, the time invested in training and running can take a toll on a relationship if there is no mutual understanding between the two of you. It is important to get the support necessary from your loved one, so that your training program doesn't affect your relationship in a negative way.
Quality rather than quantity. Make sure your training schedule is focused on higher quality running and training sessions, rather than on the quantity. Increase the quality of your running and training as you go, and this will help you prepare better for the race rather than spending long hours of low paced running or moderate exercising. Focus on speed intervals, resistance training and threshold workouts, and your performance will be better when you get to that start line.
By balancing your training and your normal life activities, you will be able to keep the harmony in your family, stay efficient at work or school, and relieve the stress from the hard work you are putting in during your running and workout sessions.
Written by R.Brown, Runabees.com
---
RUNNING TOWARDS A BETTER YOU
The principals are all the same when it comes to mind and body. Equilibrium, tranquility and comfort being keywords. I know I've had my fair share of living without realising I was not taking good care of myself. I would take care of me eating healthier. Or I would take care of me being even more active in running. Or I would take care of me not doing anything at all (and convincing myself that my brain was benefiting with a "pause" - instead, my mind would run wild and I didn't get any tranquility out of that).
It seems it's easy these days to say — "Yes, I take good care of myself" while focusing on ONE good thing you do for yourself — either concerning your diet, exercise or being lazy for a bit.
And while all of those examples are certainly true and you are doing your best to accommodate your needs the best you can, it is very rare that you gather all the areas that need a bit of TLC - instead we focus on one particular lifestyle choice believing that somehow our WHOLE life will be better. I'm sorry to break it to you but that won't work.
As a runner, I was always one that would go for it if I was feeling down — certainly better than doing nothing about it but that simply isn't enough. You have to create a plan that will meet all kinds of personal needs — mental and physical.
You also have to pay attention to your body and feelings — sometimes you'll need to nurture your inner self, other times you will be slacking and your body will resent it.
It's not a steady ride, not as simple as the running steps. It is full of different focuses in the course of a week, a month or year.
If you have a steady routine of running, I'd tell you to never break it. But just as I was explaining, maybe you will have to break it one day or two (if you're not preparing for a race). Don't ever feel guilty for breaking your running routine if your body is telling you something is wrong or if you run and find yourself miserable. Most of the times, running will actually make you feel a lot better - inside and out — but you have to take into account all the other aspects of your daily routine.
If you find that you're not having enough sleep hours or simply a pause of 30 minutes for reading or other leisure activities, maybe you should cut down the time you run so you can do those things. As soon as you feel the tranquility and equilibrium back, get back to the full schedule of running.
If your mind isn't in the right place, nothing will seem to "work" in your life — perspectives get dark and what made you happier before isn't doing anything for you now. Well, have you thought about rescheduling your daily plans?
There are a lot of options for doing things differently - if your body is telling you something is wrong, find some time to pamper yourself. Indulge a bit and try to find what it is that is making you feel "off". If your diet is lacking in any sort of nutritional values, try to find if you're actually doing it wrong - maybe you should recalculate what YOUR body needs and change things up a bit.
If you don't feel like running outside just use a treadmill. There is no excuse for "bad weather" or "it's really not a nice place to go for a run". Investing in something that will help you accomplish everything you want from running is never a bad decision. You have to have some self-discipline of course but at least you won't be eaten up by the guilt of not running that day.
I believe that all of us have the same guiding principles when it comes to our minds and bodies but these have to be adjusted according to each person.
Some people like to run alone, some people just have to have a running buddy. We're all different but the goals are the same.
Just pay attention and find out what really works for you when not competing — never underestimate any pains or restraining thoughts. Don't push yourself to run harder because previously you've slacked a bit due to not feeling well — find out what is creating that feeling and then adjust to it.
I once had a rotular problem that I discarded for months and months. I was running more than ever because I thought I could beat the pain away and exercise would only be the right thing to continue doing. After half a year running on a damaged knee, I had to stop completely (even walking was a big no-no) for almost a year. Why? I didn't pay attention. I didn't adjust a new system to new needs.
Refrain from having to go through bad times by simply planning and giving the best you got to the person you should know the best — yourself. That is the best and honest advice I will ever give and it certainly changed my life for the better.
Author's Bio:
Jane Grates is based in Copenhagen, Denmark and manages Nicershoes when she is not busy. Aside from preparing for a race, Jane loves to travel to popular running destinations all over the world.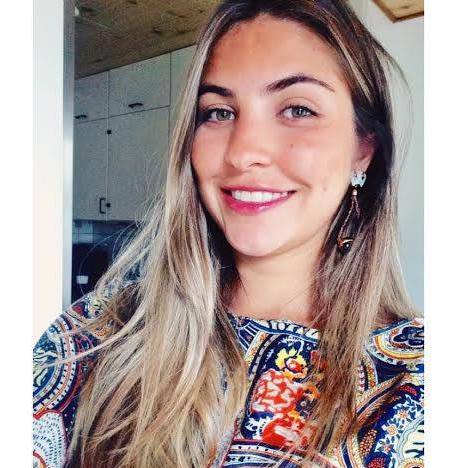 Interact with other Connecticut Runners - Visit the Runners Message Board at HI-TEK Racing
---
Let us know what you think!


We would love to hear from you!