RUNNING AROUND CONNECTICUT
HI-TEK Racing
Follow us on Twiiter - @hitekracing
---
More Than 500 Runners Expected at Miles For Meals 5K Sunday in Norwalk
Race Will Benefit Connecticut Food Bank Programs and Services
NORWALK, CONN., June 4, 2017 – The Connecticut Food Bank is hosting the Miles For Meals 5K Sunday, June 4, at Veterans Park in Norwalk. More than 500 runners and walkers are expected to participate in this second annual event. Miles For Meals is presented by Citizens Bank.
Proceeds from the Miles For Meals 5K power the hunger fighting mission of the Connecticut Food Bank, said Connecticut Food Bank CEO Bernie Beaudreau. "We partner with a network of more than 650 community based food assistance programs to help feed people who struggle with hunger. That means the food pantries, soup kitchens, shelters and other hunger relief organizations that receive food from the Connecticut Food Bank will have more resources to support their efforts."
"We are grateful to Citizens Bank and the other sponsors that are making the race possible," Beaudreau said. "We value their commitment to helping us raise funds to fight hunger and raise awareness of the problem of hunger in our state."
"We are committed to helping fight hunger throughout our communities," said Lisa Maass, President of Citizens Bank, Connecticut. "We are proud to partner with the Connecticut Food Bank on this race, which will increase awareness about hunger here in our state and raise money  to support the critical work being done by the food bank and its affiliates to feed our neighbors in need."
The Connecticut Food Bank Miles for Meals 5K follows a flat course in Veterans Park and along the scenic Norwalk waterfront. Packet pick-up and race day registration is at 7:00 a.m. and the race begins at 8:30 a.m. The post-race party begins at 9:00 a.m., with the awards ceremony at 10:00 a.m. Awards will be given to the top three finishers in each age group.
Runners and walkers may register for the race through race day. The first 300 entrants will receive commemorative Tech shirts. The entry fee for individuals is $32 and will increase on race day to $35. Runners may pre-register for the race online at www.ctfoodbank.org/5K until Saturday, June 3, at noon. Registration on the day of the race is at 7:00 a.m. at Veterans Park.  
Citizens Bank is presenting sponsor of the Connecticut Food Bank Miles for Meals 5K. Dworken, Hillman, LaMorte & Sterczala, P.C. is the Start and Finish Line sponsor. Avalon Bay is sponsoring the Hydration Station. ANSAC is Kids' Corner sponsor. The Awards Ceremony is sponsored by Stop & Shop. Fairfield Living Magazine is exclusive Magazine sponsor. Radio Sponsor is 95.9 Fox. Water Station sponsor is Kings Food Market. For event information, visit www.ctfoodbank.org/5K. For sponsorship information, call Michael Davidow at (203) 741-9211 or email him at mdavidow@ctfoodbank.org.
About the Connecticut Food Bank:
The Connecticut Food Bank is committed to alleviating hunger in Connecticut by providing food resources, raising awareness of the challenges of hunger and advocating for people who need help meeting basic needs. The Connecticut Food Bank partners with the food industry, food growers, donors and volunteers to distribute nutritious food to people in need, which last year provided 18 million meals. We distribute that food through a network of community based programs to six Connecticut counties - Fairfield, Litchfield, Middlesex, New Haven, New London and Windham counties – where more than 300,000 people struggle with hunger. Visit us on the web at www.ctfoodbank.org, like us on Facebook and follow @CTFoodBank on Twitter and Instagram.
###
---
Faxon Law Fairfield Road Races Feature Earlier Start Times, Lil' Stags Kids Fun Run and Top Connecticut Runners!
Fairfield, CT: Faxon Law Fairfield Road Races are excited to introduce several new additions to the 2017 event! The two-day event features a 5K and NEW Lil' Stags Kids Fun Run on Saturday, June 24. The signature half marathon is Sunday, June 25. The Lil' Stags Kids Fun Run kicks off at 9AM while the 5K and half marathon offer earlier start times to beat the heat at 8AM! The scenic half marathon course, traversing the shorelines of Fairfield, Southport & Westport, has been improved to include more scenery, bands & cheer groups.
The Fairfield Road Races are thrilled to have the support of Fairfield University who are sponsoring the Lil' Stags Kids Fun Run and the Lucas Challenge. The university generously covers the cost of Kids Fun Run entry for Fairfield children! Children run through the same finish as 5K runners and will see their time as they finish. All kids receive a race t-shirt, finishers ribbon and same great refreshments as 5K participants. In addition, celebrating its second year, the Lucas Challenge requires participants to run both the 5K on Saturday and the half marathon on Sunday. Those who take on the challenge receive a custom Lucas Challenge tech tee, Lucas Challenge medal, custom bib and a split Henkell Sparkling Wine.
In an effort to attract Connecticut's top local runners, event organizers have added prize money for the 5K and updated prize money for the half marathon! Elites receive complimentary entry and must meet the race's challenge standard. To qualify, elites must run under 18:00 (W) and 15:30 (M) for the 5K and 1:20 (W) and 1:10 (M) for the half marathon. If you or someone you know meets the above standards and would like to participate, please email Maggie@jbsports.com.
Participants can enjoy the ease of early packet pick-up on Friday, 6/23 & Saturday, 6/24 at the Regina A. Quick Center at Fairfield University. The races take place at Jennings Beach in Fairfield. Both days offer beach parties following the races! All runners are invited to enjoy live music, vendors, loaves of bread, pizza, fruit, refreshments & awards ceremony. Participants are encouraged to register early! The event is limited to 4,000 entrants in the half marathon and 2,000 in the 5K. For event information or to register, visit www.fairfieldhalf.org or email Maggie@jbsports.com.
The event's title sponsor is the Faxon Law Group and is hosted by the Fairfield Firefighters. Other sponsors include Fairfield University, Anthem BlueCross BlueShield, O'Reilly Electric, Connecticut Post, OrthoFast, Dr. Michael Nocerino DDS, Fairfield Circle Inn, Hotel HI HO, Orange Theory Fitness and soundRUNNER, Connecticut Sports Massage Team, Generation UCAN, Select Physical Therapy, Wade's Dairy, Seix Investment Advisors LLC, CKC Salon, Whole Foods Market, AMR, News 12, Star 99.9, 95.9 The Fox, Crystal Rock, Connecticut Tank Removal, The Boston Company, Blue Buffalo, Chabaso Bakery and Yasso.
---
800 Runners & Walkers Expected at Matt's Mission 5K!
North Branford, CT – 800 runners and walkers are expected to participate in the 8th Annual Matt's Mission 5K! The event takes place Sunday, May 21 at North Branford High School. The rolling 5K course passes residential neighborhoods, farmlands and fields. Matt's Mission 5K is in honor of Matt Picciuto, who died in a car accident on May 23, 2009. The event benefits the Matt Picciuto Scholarship and the North Branford High School Athletic department. Lynn Riordan, race founder, states "Our goal for this event is to honor Matt's memory, encourage everyone to slow down and to drive safe while raising awareness to the consequences of destructive driving decisions." 
The race is a Bob Marley themed event! Runners & walkers are encouraged to wear tye-dye and rasta-inspired attire for the 5K! All participants receive tech tees and are invited to the post-race party. The party features delicious food and beverages from local restaurants including Joey Cal's Deli & Catering, Chabaso Bakery, Gold Medal Bakery, Pastry Fusions & more! The post-race party also features live music and an awards ceremony.
Year after year, the North Branford community has come together to make the Matt's Mission 5K a success. Last year, nearly $50,000 was raised for the Matt's Mission Fund.  The 2017 race will raise funds for North Branford High School Athletic . "Matt wanted to make a difference with his life, it has been my honor to help fulfill that wish with this community event" states Lynn.
JB Sports LLC, coordinator of the Faxon Law New Haven Road Race and Branford Road Race, coordinates the event. Participants can register now at www.jbsports.com or call (203) 481-5933 for information.
The race is supported by major contributions from Lisa & Gene Goodmaster, Yale-New Haven Shoreline Medical Center, Anthem Blue Cross Blue Shield, North Branford Police Union, Buckley & Wynne, Phil's Driving School, Precision Computer Services, Walt's Auto Body, Mansir Printing, LLC, 99.1PLR, Totoket Times, North Branford Fire Department and Stop & Shop. To learn more about the event, visit www.jbsports.com.
---
How to train for a race and still have a life?
Often runners feel overwhelmed when they are training for a race, and their dedication and schedule can have a negative impact on their daily lives, their family, work or school. There are ways to find the perfect balance between preparing properly for a race, and at the same time lead a normal life and perform your other daily chores, attend events, travel and others.
Here are some tips on finding that balance and not impacting your normal life when you are training for your next race:

Set your priorities. Make a plan before you start training for a race, and determine what kinds of sacrifices you are willing to make, and which activities and people you cannot afford to miss out on because of your training program. So, it is important to do so, in order to prevent future conflicts and problems due to a conflict in your daily and training schedules.
Develop a schedule. You should sit down and write all the activities you typically do on every work day and weekend. If there are time slots which you are spending on social media or watching TV, maybe these are the times to allot your running and training hours to. Once you have a ready schedule, just make sure you stick to it. Becoming a runner takes time, patience and motivation. You can't just jump and run a marathon. Be patient and stick to your plan.
Follow your schedule consistently. Even if an unexpected event occurs and you are not able to run or work out for as long as you have planned, make sure you still fit some running or exercising in that day. Even a short 20 minute workout is better than doing nothing. Make sure when you are preparing your training schedule, that you plan your bigger workouts and longer runs for the weekend or your other free days
Be creative. You can extend your daily training hours by cycling to work or school instead of driving. You can spend time with your family and still train by going swimming together, or play soccer or basketball with your children. The more active you are, the better prepared you will be for the race.

Make sure your spouse or significant other supports you. Many times, the time invested in training and running can take a toll on a relationship if there is no mutual understanding between the two of you. It is important to get the support necessary from your loved one, so that your training program doesn't affect your relationship in a negative way.
Quality rather than quantity. Make sure your training schedule is focused on higher quality running and training sessions, rather than on the quantity. Increase the quality of your running and training as you go, and this will help you prepare better for the race rather than spending long hours of low paced running or moderate exercising. Focus on speed intervals, resistance training and threshold workouts, and your performance will be better when you get to that start line.
By balancing your training and your normal life activities, you will be able to keep the harmony in your family, stay efficient at work or school, and relieve the stress from the hard work you are putting in during your running and workout sessions.
Written by R.Brown, Runabees.com
---
RUNNING TOWARDS A BETTER YOU
The principals are all the same when it comes to mind and body. Equilibrium, tranquility and comfort being keywords. I know I've had my fair share of living without realising I was not taking good care of myself. I would take care of me eating healthier. Or I would take care of me being even more active in running. Or I would take care of me not doing anything at all (and convincing myself that my brain was benefiting with a "pause" - instead, my mind would run wild and I didn't get any tranquility out of that).
It seems it's easy these days to say — "Yes, I take good care of myself" while focusing on ONE good thing you do for yourself — either concerning your diet, exercise or being lazy for a bit.
And while all of those examples are certainly true and you are doing your best to accommodate your needs the best you can, it is very rare that you gather all the areas that need a bit of TLC - instead we focus on one particular lifestyle choice believing that somehow our WHOLE life will be better. I'm sorry to break it to you but that won't work.
As a runner, I was always one that would go for it if I was feeling down — certainly better than doing nothing about it but that simply isn't enough. You have to create a plan that will meet all kinds of personal needs — mental and physical.
You also have to pay attention to your body and feelings — sometimes you'll need to nurture your inner self, other times you will be slacking and your body will resent it.
It's not a steady ride, not as simple as the running steps. It is full of different focuses in the course of a week, a month or year.
If you have a steady routine of running, I'd tell you to never break it. But just as I was explaining, maybe you will have to break it one day or two (if you're not preparing for a race). Don't ever feel guilty for breaking your running routine if your body is telling you something is wrong or if you run and find yourself miserable. Most of the times, running will actually make you feel a lot better - inside and out — but you have to take into account all the other aspects of your daily routine.
If you find that you're not having enough sleep hours or simply a pause of 30 minutes for reading or other leisure activities, maybe you should cut down the time you run so you can do those things. As soon as you feel the tranquility and equilibrium back, get back to the full schedule of running.
If your mind isn't in the right place, nothing will seem to "work" in your life — perspectives get dark and what made you happier before isn't doing anything for you now. Well, have you thought about rescheduling your daily plans?
There are a lot of options for doing things differently - if your body is telling you something is wrong, find some time to pamper yourself. Indulge a bit and try to find what it is that is making you feel "off". If your diet is lacking in any sort of nutritional values, try to find if you're actually doing it wrong - maybe you should recalculate what YOUR body needs and change things up a bit.
If you don't feel like running outside just use a treadmill. There is no excuse for "bad weather" or "it's really not a nice place to go for a run". Investing in something that will help you accomplish everything you want from running is never a bad decision. You have to have some self-discipline of course but at least you won't be eaten up by the guilt of not running that day.
I believe that all of us have the same guiding principles when it comes to our minds and bodies but these have to be adjusted according to each person.
Some people like to run alone, some people just have to have a running buddy. We're all different but the goals are the same.
Just pay attention and find out what really works for you when not competing — never underestimate any pains or restraining thoughts. Don't push yourself to run harder because previously you've slacked a bit due to not feeling well — find out what is creating that feeling and then adjust to it.
I once had a rotular problem that I discarded for months and months. I was running more than ever because I thought I could beat the pain away and exercise would only be the right thing to continue doing. After half a year running on a damaged knee, I had to stop completely (even walking was a big no-no) for almost a year. Why? I didn't pay attention. I didn't adjust a new system to new needs.
Refrain from having to go through bad times by simply planning and giving the best you got to the person you should know the best — yourself. That is the best and honest advice I will ever give and it certainly changed my life for the better.
Author's Bio:
Jane Grates is based in Copenhagen, Denmark and manages Nicershoes when she is not busy. Aside from preparing for a race, Jane loves to travel to popular running destinations all over the world.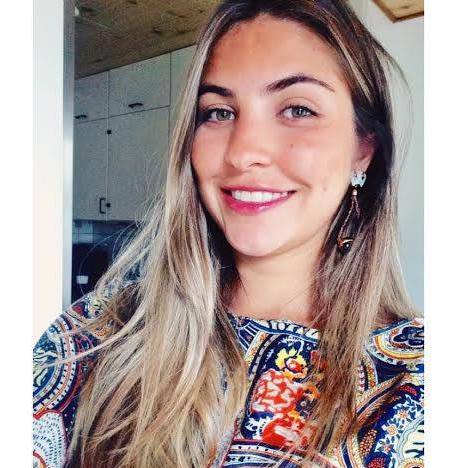 Interact with other Connecticut Runners - Visit the Runners Message Board at HI-TEK Racing
---
Let us know what you think!


We would love to hear from you!